I just love success stories, don't you? But there's more to a good success story than just a happy ending and a glowing testimonial. The very best success stories tell you not only what they achieved but also HOW they did it.
Today, I want to share with you the truly inspiring journey of Dreama-Destiny, a lash extension artist and owner of Dreamy Days Beauty in Southern Maryland.
Dreama-Destiny has always been truly passionate about her lash business but, back in 2021, she was struggling to bring in enough revenue to pay herself a salary. She knew that she needed a proper marketing strategy to get her business out there. But like most local business owners, she wasn't quite sure where to start.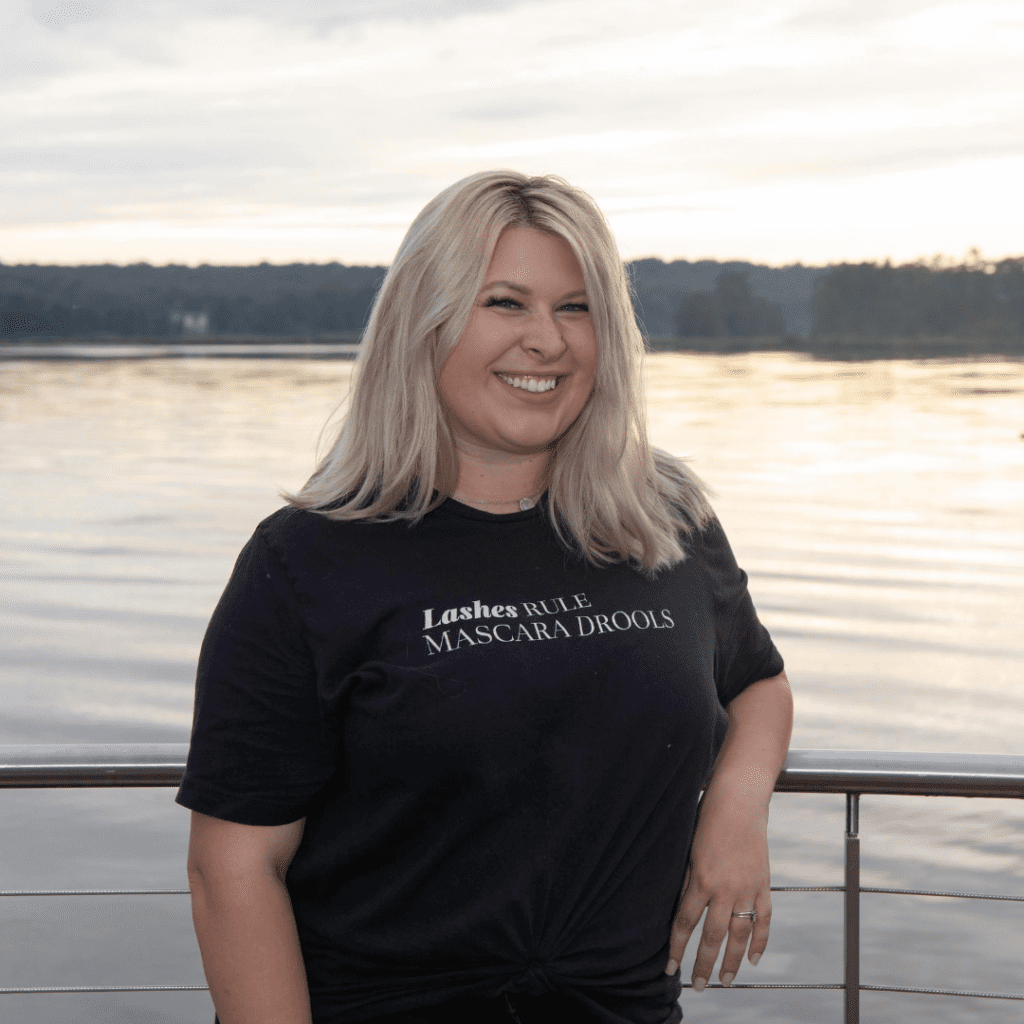 That's when she reached out to me for help launching a paid ads campaign that would bring in a steady stream of new bookings.
Before I delve into the details of our strategy and the incredible results we got, let me give you a sneak peek:
Dreama-Destiny set a goal of acquiring 42 new clients with the aim of reaching $100,000 in revenue within a year. Not only did she achieve her target — she did it in just 12 weeks! The results were phenomenal.
"I've been so busy! Obviously, I knew that I'd get some new bookings but the results have been way beyond my expectations. My husband has started joking that he's going to retire because I'm making more money than him!"

— Dreama-Destiny Hart, Lash Extension Artist
Since launching this campaign, Dreama-Destiny has gone from being a solo lash artist making approximately $3,000 per month to full-blown CEO with a staff of 3 and a steady income of more than $180,000 per year.
Are you ready to see exactly what went into this campaign? Let's dive into the details of how Dreama-Destiny advertised her business and achieved such amazing success!
I'm sharing everything, including the goal-setting process, the marketing budget, the campaign planning, and the strategies we used to drive awareness, consideration, and action.
We'll also look at the impact of a simple change in the booking process that led to a significant increase in conversions.
Let's do this!
How We Set the Revenue Goal and the Advertising Target
You might be wondering how we came up with a target of 42 new clients within a year. Realistic goal setting is one of the most important steps when planning an online marketing campaign. Let's touch on that quickly.
Simply put, it all comes down to revenue goals and the average yearly value of a client.
Dreama-Destiny wanted to be able to pay herself a personal salary of $4,000 per month. Her owner's pay at the time was typically 50% of her gross revenue (after taxes and expenses), so that gave us a revenue goal of $96,000 per year.
We decided to be ambitious and round that up to an even $100,000!
To figure out how many clients she would need in order to achieve that, we looked at the average value of a customer over one year.
Eyelash extensions are a repeat service. Some clients may only return once or twice. Some may come in every 3 weeks without fail. But between lash fills, retail products, and add-ons like hand massages, most clients spend approximately $1,500 in 12 months.
Let's do the math…
$100,000 ÷ $1,500 = 66 clients
To earn $100,000 in a year, Dreama-Destiny needed to serve approximately 66 individual clients.
But let's not forget, we didn't have to start from scratch. As I mentioned earlier, Dreama-Destiny was already earning about $3,000 per month from her small client base of about 24 regular or semi-regular customers.
So, to achieve her annual revenue goal, we needed to bring on an additional 42 NEW clients. And that's what we set out to do with her online marketing campaign.
How We Set the Marketing Budget
One of the most common questions I get asked about online marketing is, "How much will I need to spend?"
Most small business owners start out by spending the smallest amount that they think they can afford without any clear idea of what they can expect to get out of it. But setting a marketing budget is just like setting a campaign objective. It all depends on your revenue goal and how close you are to achieving it.
For a business just looking to maintain market share, i.e. just keep on bringing in the same steady revenue, a marketing budget of around 8% of gross revenue is totally acceptable.
For a business in major growth mode, i.e. looking to bring on as many new clients as possible, a marketing budget of up to 15% of your annual goal is more realistic.
Dreama-Destiny wanted to (nearly) triple her client base. That's a pretty aggressive goal! But since she's a small business owner in a rural county, we decided to stick with 10% as a more affordable option.
Here's a quick look at the math:
$100,000 x 10% = $10,000
Based on these numbers, we projected that Dreama-Destiny may need to spend up to $10,000 in a year to acquire 42 new clients while remaining profitable. Keep in mind, this was the maximum amount budgeted. The goal was to bring on those 42 new clients for less.
The Paid Ads Strategy We Used to Turn Browsers into Buyers
Google Ads are my jam and usually make up the bulk of all my online marketing campaigns. They're so so so awesome for local, service-based business owners but they're just one tool in my marketing toolbox.
When planning an online marketing campaign, I always keep the entire Customer Journey in mind.
The thing is, most people don't just see an ad, click on it, and buy the thing all in one go (advertising would be WAY easier if that were the case). Making the decision to buy a product or service is actually a multi-step process.
Those steps (usually) are:
• Awareness
• Interest
• Consideration
• Trust
• Action
How long it takes a person to go through the Customer Journey process will vary depending on what you sell, how much it costs, and the level of commitment required.
But when you're selling a service that requires a time commitment from the customer, it can take up to 27 exposures (!!) to your brand for that person to make a buying decision.
This is why I typically use a combination of Display, Search, and Retargeting Ads to reach the right people at the right time and help guide them through that Customer Journey.
Let's take a look at how that's done.
Step 1: Build Awareness and Generate Interest with Google Display Ads
Why Google Display Ads? Because the impression volume is huge and the clicks are cheap! GDN ads are just such an amazing way to get your name out there, and that's exactly what we did.
We created a beautiful set of display banners focused on the Dreamy Days Beauty brand and targeted local women interested in beauty treatments and salon services. We started with a budget of $2/day.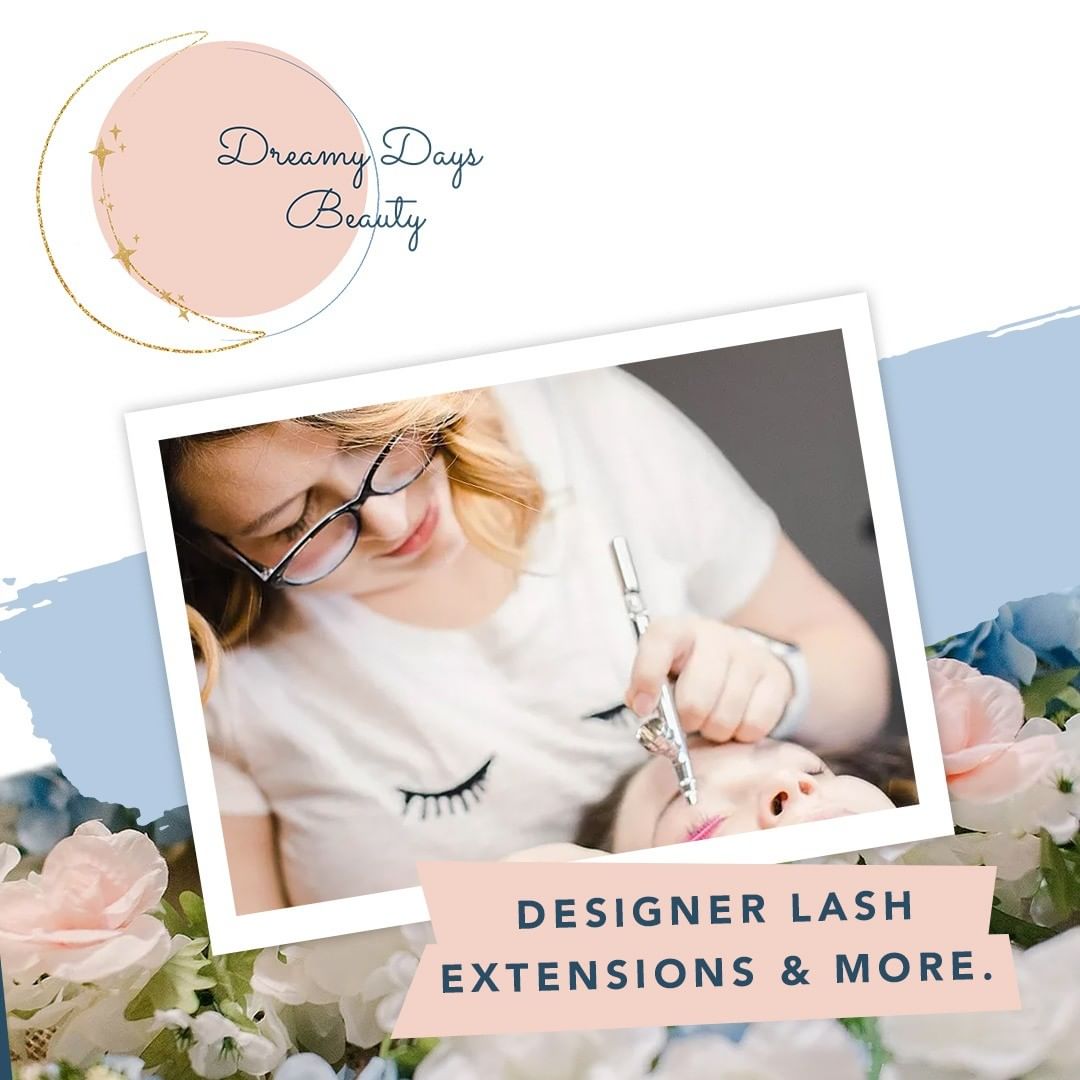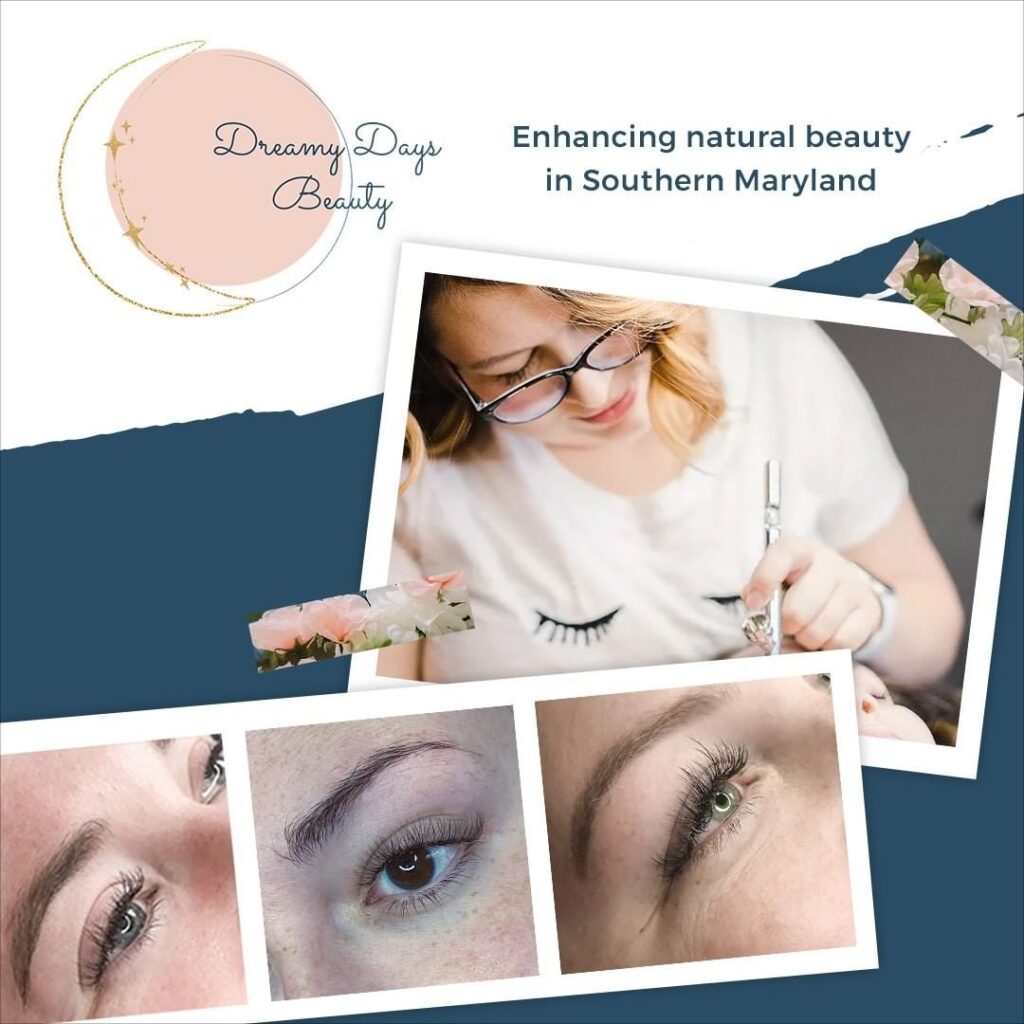 These gorgeous banners were served up all across the web on news sites, blogs, and much more. That's what's so fantastic about the Google Display Network… it reaches like 98% of the internet!
The campaign was optimized for clicks through to the Dreamy Days Beauty website but, to be honest, I didn't really care if people clicked on these ads. My primary goal here was to start building awareness and recognition of the brand — cheap clicks were just an added bonus!
Here's what happened…
In 12 weeks, the Google Display Network campaign generated 10,288 Viewable Impressions.
We don't know exactly how many individual people saw these ads (Google no longer reports on reach and frequency), but we do know they were shown to local women interested in beauty services over 10,000 times! That's pretty impressive visibility for a low-budget campaign.
The campaign also generated 207 clicks to the website from 141 unique visitors.
So what's the verdict? We can't actually measure awareness from a Display Network campaign, but I think it's safe to say that at least 141 new women in the local county (probably way more) are now aware of Dreamy Days Beauty and will hopefully remember the brand.
Word to the wise, though…
Display Network campaigns don't usually result in highly engaged traffic but that's ok. I didn't expect to book any new clients from these banner ads; the goal was simply to build awareness and get people started on their Customer Journey.
Step 2: Capture Interest and Drive Consideration with Google Search Ads
Ahhhhh! Google Search Ads! My favourite!
Our Google Display campaign was all about building awareness and generating interest in eyelash extensions and the Dreamy Days Beauty brand.
But what I love about Google Search Ads is the fact that you're able to reach people who are already interested in your service and get them to consider your brand over any other.
How? By targeting the actual keywords that people are typing into their Google search bar and serving text ads directly within their search results.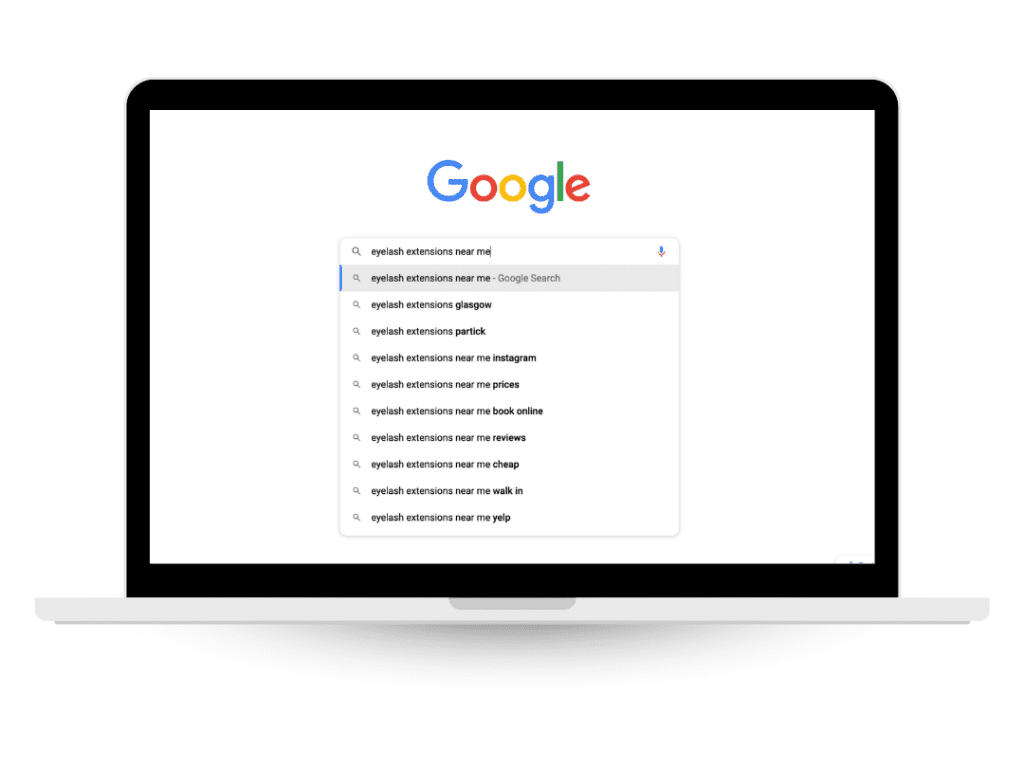 We created a list of keywords and phrases closely related to eyelash extensions. Keywords that signaled some type of intent to actually GET eyelash extensions, such as:
"eyelash extensions near me"
"how much do eyelash extensions cost"
"get eyelash extensions"
"where can i get my lashes done"
Anyone searching these keywords within the local county would then be shown a link to Dreamy Days Beauty in real-time. The campaign was optimized for clicks with the goal of capturing engaged traffic and driving consideration. We started with a budget of $10 per day.
Here's what happened…
The Google Search campaign captured 330 clicks from highly qualified visitors.
It's important to remember that most people won't just click on an ad and immediately book an appointment with a business they haven't heard of before, so we measured success by tracking a "micro-conversion" — a valuable action that indicates a visitor is interested and engaged.
In this case, we decided that valuable action would be website visits lasting longer than 60 seconds.
Why? The longer you can keep someone on your site and engaged, the more likely they are to book an appointment in the future.
And if a visitor spends more than 60 seconds browsing, it means two things:
1) They didn't bounce (i.e. leave the site without taking any other action) and
2) They probably visited multiple pages and are more likely to remember Dreamy Days
So what's the verdict?
The visitors from our Google Search campaign browsed 2.66 pages on average and 32% of them stayed on site for more than a minute. This means they are highly qualified, highly engaged, and are considering Dreamy Days as the place to get their lashes done.
Step 3: Build Trust and Inspire Action with Facebook Retargeting Ads
Ok, remember how I said that people don't just whip out their wallets after clicking on an ad? And how it can take up to 27 brand exposures for a person to make a buying decision?
That's why Retargeting is so important!
Once you've done the hard work of attracting interested visitors to your website, you've got to follow up with them. My favourite way to inspire action is through Facebook and Instagram Ads.
But I didn't want to create some boring old display ad… I want to try something a little more interactive!
Dreama-Destiny had mentioned earlier that she tends to book a lot of appointments through her Messenger DMs.
I decided to use that to our advantage by creating a Facebook (and Instagram) Messenger Ad that people could actually interact with and retargeted everyone who had recently engaged with Dreamy Days Beauty.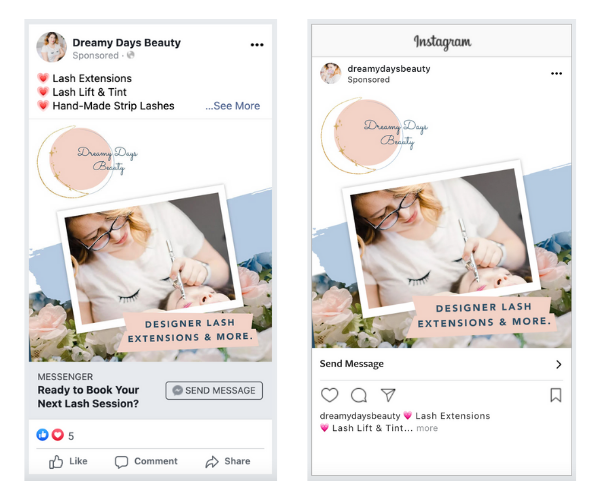 Instead of optimizing these ads for link clicks back to the website, we used the "Send Message" call-to-action.
Anyone who clicks or taps that call-to-action button is then directed to Facebook Messenger, where they're greeted personally by Dreamy Days Beauty and asked what service they're interested in.
The person is then sent an instant response with pricing details for that service and a link to book directly online.
Here's what that looks like: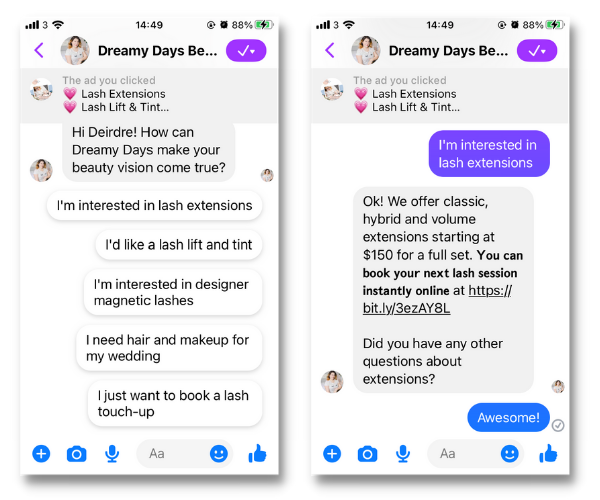 The response is totally automated, so Dreama-Destiny doesn't need to stay glued to her phone. But if the person does have further questions, she can continue the conversation with them manually.
Here's what happened…
In 12 weeks, the Facebook Messenger Ad campaign reached 470 people (remember, we're only retargeting website visitors) and started 30 new conversations.
Not everyone will book instantly through Facebook Messenger, but this is still a fantastic way to continue building trust with potential clients and inspire people to take action!
Ok, Let's Talk About Money! Here's How Much We Spent on Paid Ads
A lot of case studies talk about results, but they don't go into detail about how much money was actually spent. I want to be transparent about it because many small business owners feel like paid ads just aren't "meant" for them. But that simply isn't true.
So let's talk about how much money it takes to get results like these!
Here are the numbers for the first 12 weeks of this campaign:
Total Ad Spend: $1,332.62
New Clients: 42
Immediate Revenue: $5,190
Projected Revenue: $63,000 (after 12 months)
WHHHHHHHAAAATTTT! For a service-based business, that's an incredible Return on Ad Spend after just 12 weeks.
But wait a sec! Let's talk about that projected revenue…
We already worked out that the average value of a customer over 12 months is approximately $1,500.
Remember, eyelash extensions are a repeat service and Dreamy Days Beauty has an excellent customer retention rate. Those 42 new clients will be back every 3-4 weeks to get their lashes filled and they'll probably be getting their brows waxed and buying retail products, too.
So, even though Dreama-Destiny's immediate revenue was just $5,190 she'll be making TENS OF THOUSANDS in recurring revenue over the next year.
And that is SO IMPORTANT to keep in mind when you're thinking about the cost of running paid ads. As scary as it is to invest your hard-earned money in a "risky" campaign, you've got to keep the big picture in mind.
How We Optimized Bookings and Increased the Conversion Rate by 342%
About a month into running this campaign, I noticed one tricky problem that we needed to address…
Dreama-Destiny's website conversion rate was low with only 1.39% of visitors completing an appointment booking.
This surprised me! The website was simple to navigate with very clear call-to-action buttons. I had expected her conversion rate to be at least 3% if not higher.
After a bit of digging through Google Analytics, we found that people actually were clicking through to the appointment calendar…
Only to abandon it before completing their booking!
Abandoned shopping carts are totally normal with e-commerce transactions. But, in this case, the abandonment rate was high.
I couldn't be completely sure what was causing such a huge drop-off, but my best guess? The 50% deposit required to reserve an appointment.
As an experiment, I asked Dreama-Destiny to reduce the required deposit to 15%.
We tracked the changes over 2 weeks.
Wanna know the results?
Her conversion rate increased by 324% and her bookings nearly tripled!
Ok, now here's the big question…
WHY? Why would a simple change in the deposit make such a big difference?
Even Dreama-Destiny admitted that she was a bit skeptical at first…
Well, believe it or not, people can be really emotional about when and how they part with their money. Especially when it comes to paying upfront for a service.
Shopping for a product is a little easier because the exchange is instant! People can see the physical thing they're about to receive. They can imagine touching it, holding it, taking it home, using it, wearing it, whatever…
But with a service, people might feel a little uncomfortable handing over their money. Maybe because they have to wait to receive it and they aren't 100% sure what they're going to get.
And the people checking out Dreama-Destiny's appointment calendar?
They don't know her. They don't know what it's like to work with her. They don't know how lovely her studio is. They don't know that they're going to love their lash extensions.
So paying $100 upfront for something that doesn't quite seem real (yet) can be a little bit scary.
But by lowering the deposit, we're reducing that perceived risk and making it just a little easier for people to book their appointment.
Because when it comes to running paid ads to grow your business, the ads are only half the battle.
---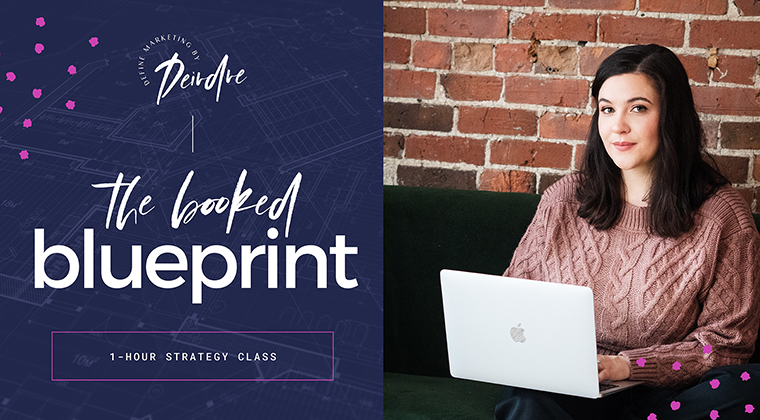 ---
What Happened After the Campaign? Where is Dreama-Destiny Now?
At the time of updating this post, we're now well into 2023 and it has been a little more than 2 years since running this first campaign. You better believe we kept on running paid ads!
Not only did Dreama-Destiny reach her revenue goal, she far surpassed it! This year she's expecting to bring in over $200,000! The increase in clients and revenue has also prompted a move into a bigger and better salon space and allowed her to hire a team.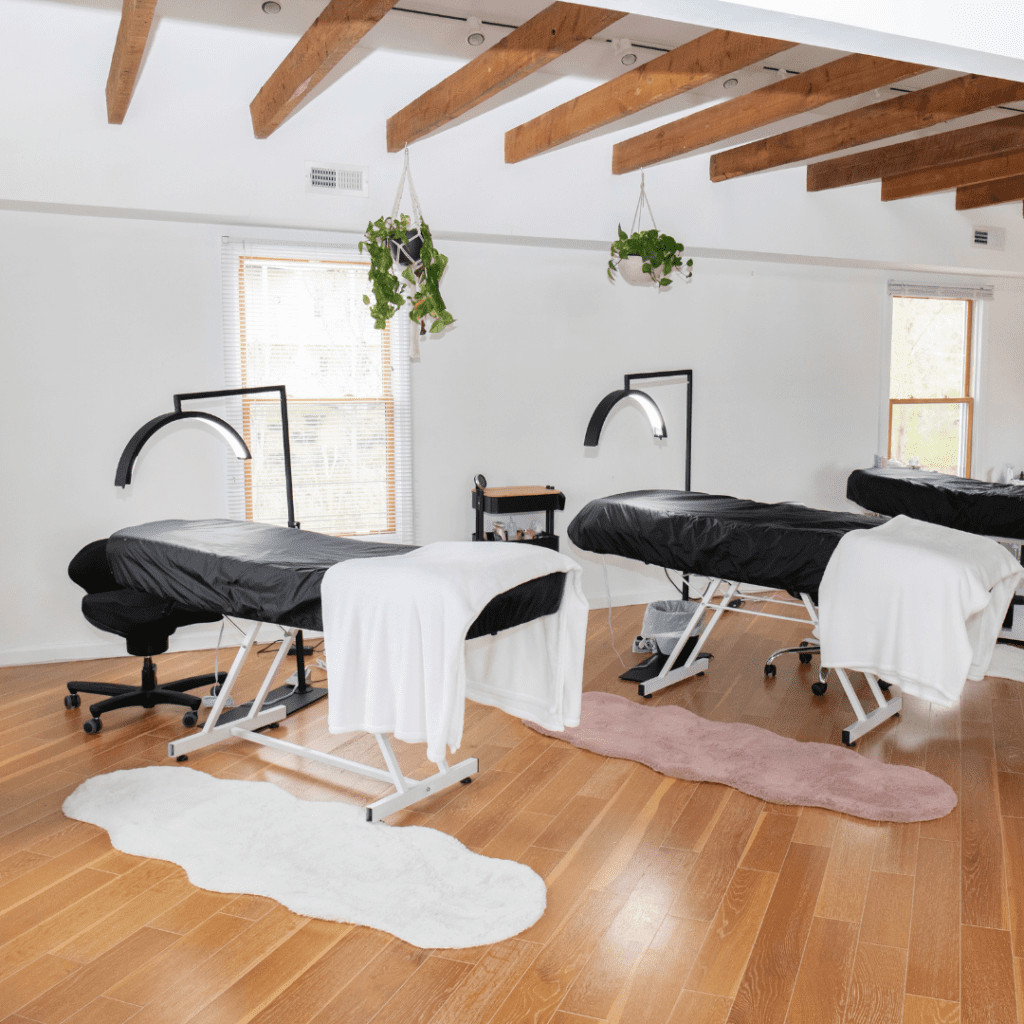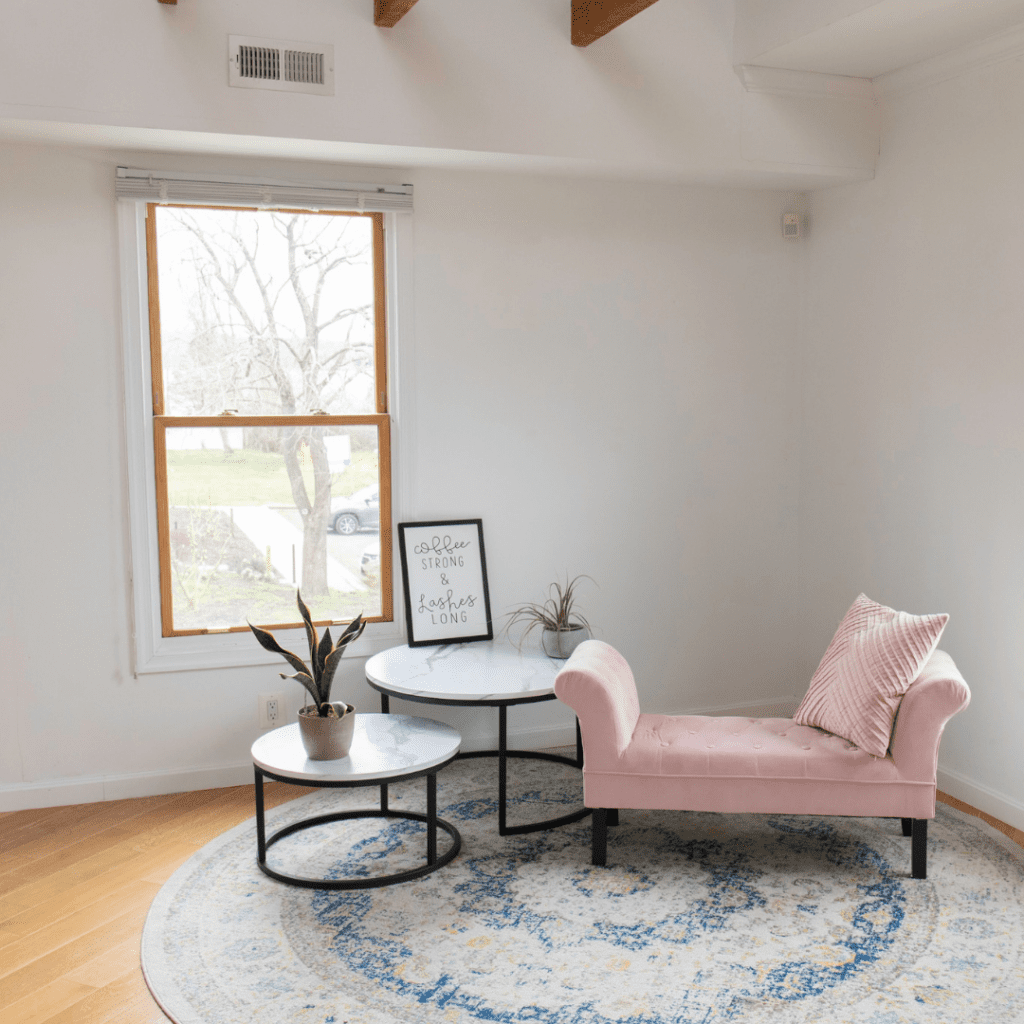 And the very best part? Now that Dreama-Destiny's revenue no longer relies exclusively on her being in the treatment room with clients, she's able to spend more time with family. She no longer works weekends so she can be at her son's soccer games. And last spring, she was able to take time off to be with her brand-new baby girl!
"I'm officially on maternity leave! I'm so thankful to have Deirdre's help getting my business to a point where I can focus more on my family."

— Dreama-Destiny Hart, Lash Extension Artist
Want to learn how you can launch a campaign just like this for your own local business? Be sure to check out my 1-hour strategy class The Booked Blueprint.